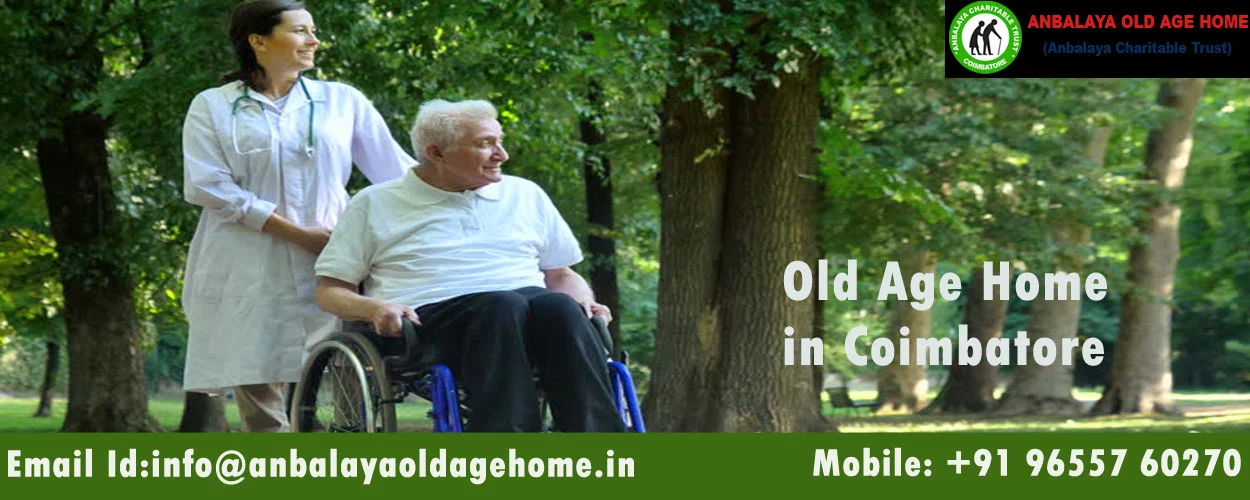 Old age home in coimbatore
Old age home in Coimbatore where started only to help and provide services to the persons who are suffering at their elder age. Anbalaya old age home gives guidance to the senior citizens who are in need of help. Old age home in Coimbatore has a clean and hygienic atmosphere.
The Old age home in Coimbatore provides a secure, appropriate environments specifically designed to fulfill the requirement of its aged residents who might have totally different geriatric issues.Anbalaya old age home gives spaces for the senior citizens who are not only old as well as disabled.
---
Best old age care
The space limitations are creating a lot of disturbance to the Bed patient care in Coimbatore and their children going for work which occupies major portions of their time, they are not in a positions to take care of their elders. All these factors have heralded the birth of Senior citizens home in coimbatore for Seniors Citizens.
Anbalaya old age home has extremely trained professionals and have huge expertise during this domain and supply this service as per the wants.In Geriatric home in coimbatore ,nurses in the old age home are ideal in serving the residents in regular basis according to their family basis. Trained attendants in home can facilitate patients In Out Of Bed, Take Them For walks, facilitate them into their wheelchairs, serving to them with their hygiene wants and exercises.
Anbalaya old age home, Our medical care services are by teaching the effective management of negative effects of disagreeable events that may occur in life. Providing treatment in way of medication that helps with chronic pain related to aging or from disabilities. Organizes yoga and meditation classes, instructors pay regular visits and guide the elders reckoning on their age and demand them to involve in the activity. In Elders home in coimbatore Residents are given special diet under medical supervision of a doctor and food is provided to them in a proper time.
For best bed patient care Contact Us/p>
Old age home in coimbatore